Carbon
VIP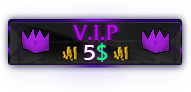 Posts

: 365


Join date

: 2011-10-17


Location

: Australia


Subject: Re: Srik Bitching @ Me for My Opinions 2012-03-20, 09:07

---

Oqls wrote:

This is the General Support section Bar, not the scam report section.

And I'm with Srik on this one, hosts don't need to be pestered about them putting the wrong amount up on trades etc. Everyone makes mistakes and thats it.


Read previous posts before posting....


The Uzumaki
Captain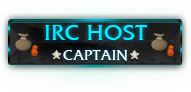 Posts

: 9388


Join date

: 2011-08-12


Age

: 19


Location

: Malaysia


Subject: Re: Srik Bitching @ Me for My Opinions 2012-03-20, 13:10

---
WeBbY
Member





Posts

: 521


Join date

: 2012-02-07


Subject: Re: Srik Bitching @ Me for My Opinions 2012-03-20, 13:26

---

i know ill prob get lots of hate on this but...

YOUMADBROS?

edit:Srik and Conn are cool

why 2 cool people fighting? whatthe